The Best Dumpster Rental Waco, TX Has to Offer
If you've been on the hunt for the most reliable dumpster rental Waco, TX can trust, look no further than One and Done Dumpster Rentals! As a reputable and 5-star reviewed company in McLennan County, it's our goal to provide you with a rental that meets both your practical and financial needs. We go above and beyond to make our customers feel at ease during their rental process, exceeding expectations with friendly customer support, a range of versatile size options, and guaranteed on-time delivery. Our online booking system makes it easy for anyone to rent a roll off today. We have the local dumpster rentals Waco TX residents can always count on!

Finding the best dumpster rental Waco,TX has to offer can be difficult if you're not sure where to begin or what kind of container you'll need, but we take the stress out of the process by leading you through your choices and helping you make the most beneficial selection for your upcoming project. We provide comprehensive, professional, and personalized customer service. We know how important it is to have a reliable dumpster for your project needs, which is why we have only the best dumpster rentals for the residents of Waco, Texas, and surrounding areas. Our various sizes of high-quality roll off dumpster rentals Waco TX trusts are sure to accommodate any project you may have. Our customers can rely on us to carry the weight of their next project!

We specialize in providing roll off dumpster rental Waco, TX contractors, residents, and business owners rely on! Renting a dumpster shouldn't be a hassle, which is why our experienced customer service team and drivers are with you every step of the way. We're dedicated to making your Waco TX area dumpster rental process quick and straightforward because we understand how valuable your time is. Book your rental using our convenient online scheduling system or give us a call at (254) 749-2423 to discuss your rental options today.


  Dumpsters

Contractors or for Long Term Rentals Call

(254) 749-2423 for Pricing!
Why Choose Us for Your Dumpster Rental Waco Texas Can Depend On

Choose the dumpster rental Waco Texas relies on for all of their residential or commercial needs. We're the top-rated container provider because our customers rely on us to help them through the entirety of their home improvement, roofing repair, or commercial development projects in a way that's beneficial to their schedule, budget, and goals.

Over the years, we've made a name for ourselves as the dependable and cost-effective choice for all of your dumpster rental in Waco Texas needs by prioritizing customer satisfaction and high-quality selections above all else. We partner directly with industry-leading manufacturers to be able to provide the best of the best in long-lasting, reliable container rentals. We deeply sanitize and clean bins before and after each use, so you can rest assured you'll be receiving a top-notch rental that matches our first-rate services. Get in touch with us today by giving us a call at (254) 749-2423 or reserve your rental through our scheduling system today!
Various Uses for Dumpster Rental Waco TX

There are endless amounts of convenient uses for our dumpster rental Waco TX can depend on for punctual delivery and helpful services. Whether you are starting some home improvement projects or running lead on a construction site, we have the perfect container for you. From a range of useful sizing options to affordable prices, you won't be disappointed when choosing One and Done Dumpster Rentals for your waste management services for your residential or commercial needs.

We're the provider of a reliable and cost-effective dumpster rental Waco TX chooses for an assortment of projects and job sites. We regularly partner with the City of Waco Landfill to ensure all waste is disposed of in accordance with city, county, and state regulations. When you rent a dumpster in Waco TX with us our team of responsible professionals, you can rest assured we're doing everything in our power to keep our communities waste-free and looking their best.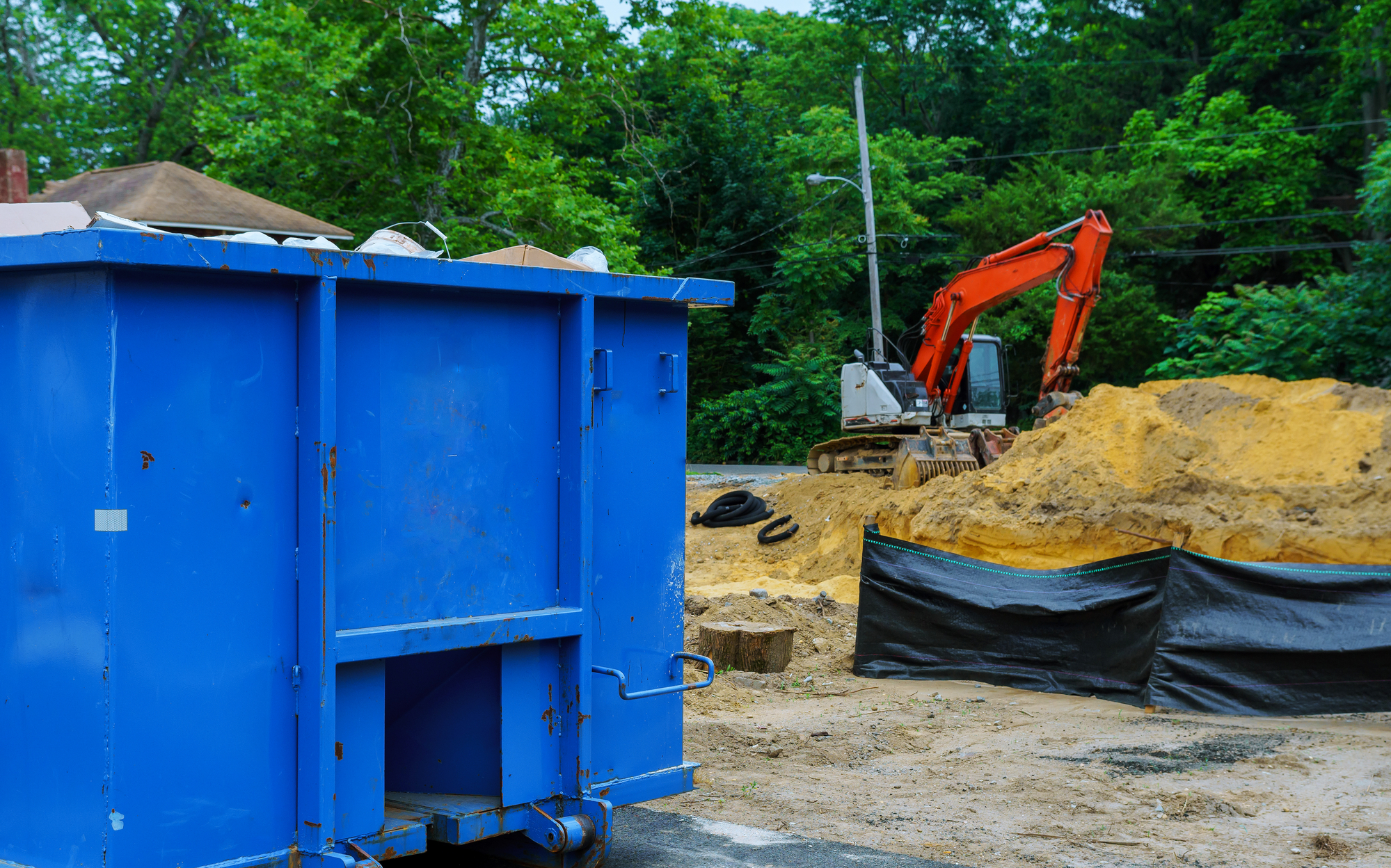 Renting a dumpster Waco TX can depend on for your residential or commercial projects is as simple as browsing your favorite online shopping stores. Whether you're decluttering the garage, redesigning your landscaping, or managing a foreclosure, we're confident we have the best solution for your short or long-term waste removal needs. Book a container with us online by clicking the big red "Book Now" button or give us a call today!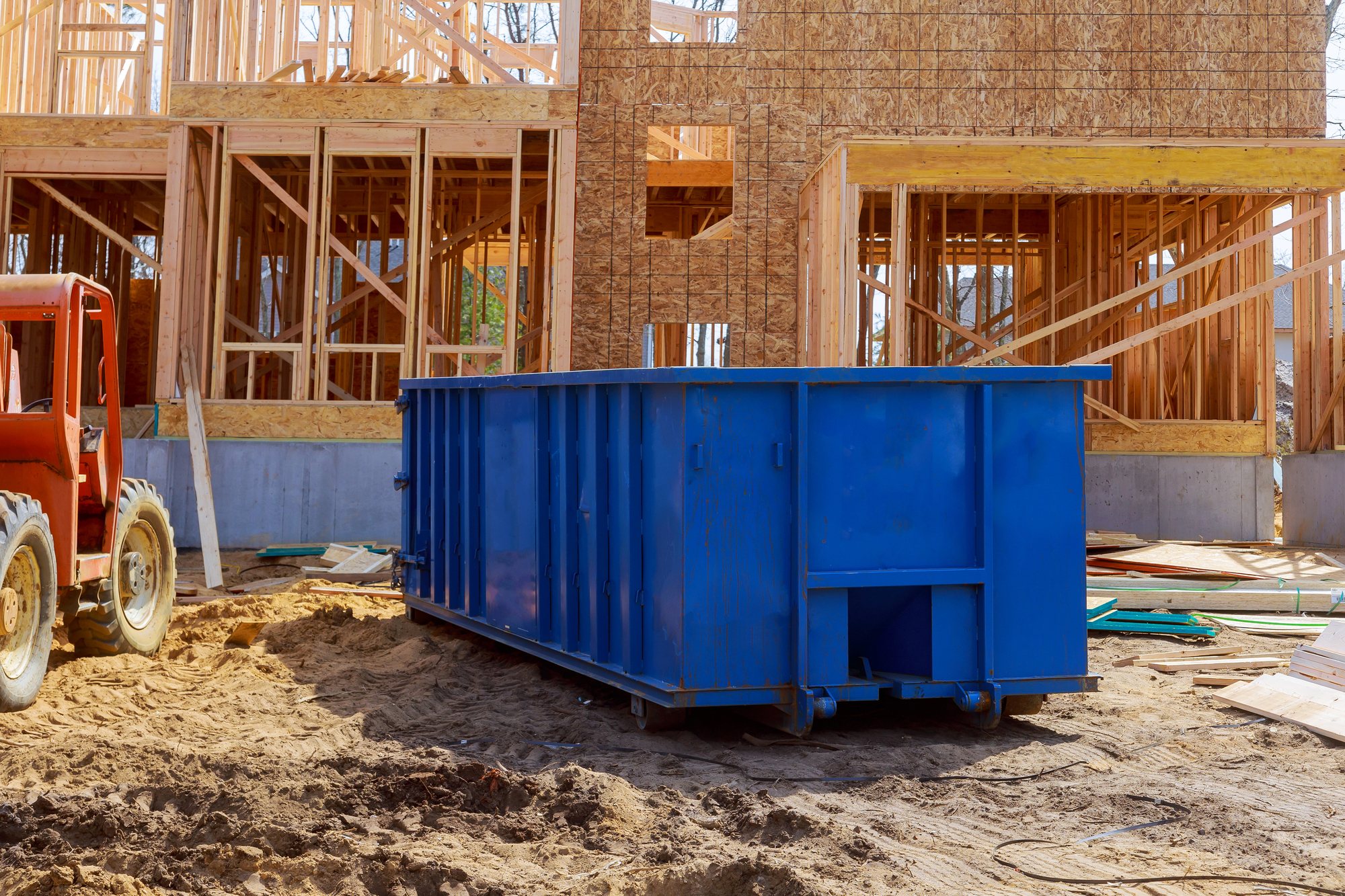 Residential Dumpster Rental in Waco TX

Book a residential dumpster rental in Waco TX that homeowners can depend on to help complete a range of home improvement, repair, and cleanup jobs. Whether you're clearing out the attic or need to get rid of bulky broken furniture in a cost-effective and efficient way, we're here to help you sort out the mess and relieve any stress. We regularly rent out our containers for garbage, attic, or basement cleanouts, appliance or furniture removal, downsizing, outdoor repairs, single-room renovations, hoarding cleanups, estate sale preparation, landscaping, and so much more.

When looking for a dumpster rental near Waco TX, choose the #1 rated roll off provider in the area, and let's get started today! Our online booking system is easy to use and available 24/7, which means you are able to book one of our durable, heavy-duty containers at your convenience from the comfort of your home. Book online or give us a call at (254) 749-2423 to schedule your rental.
Small Dumpster Rental Waco TX Homeowners Use for Yard Waste

Use our small dumpster rental Waco TX homeowners can't get enough of for all of your various yard and outdoor projects. Whether you're redesigning your landscaping, cleaning out the gutters, or repairing your deck, we're confident the inclusion of one of our easy-to-load containers will make your project a walk in the park!

Our durable roll offs are built to haul away an assortment of yard waste including brush, tree stumps, lawn clippings, limbs, debris from storms, roofing materials, and so much more! Repair your leaky roof or clean up after a brutal Texas storm all while increasing your curb appeal. Book your small roll off dumpster online today!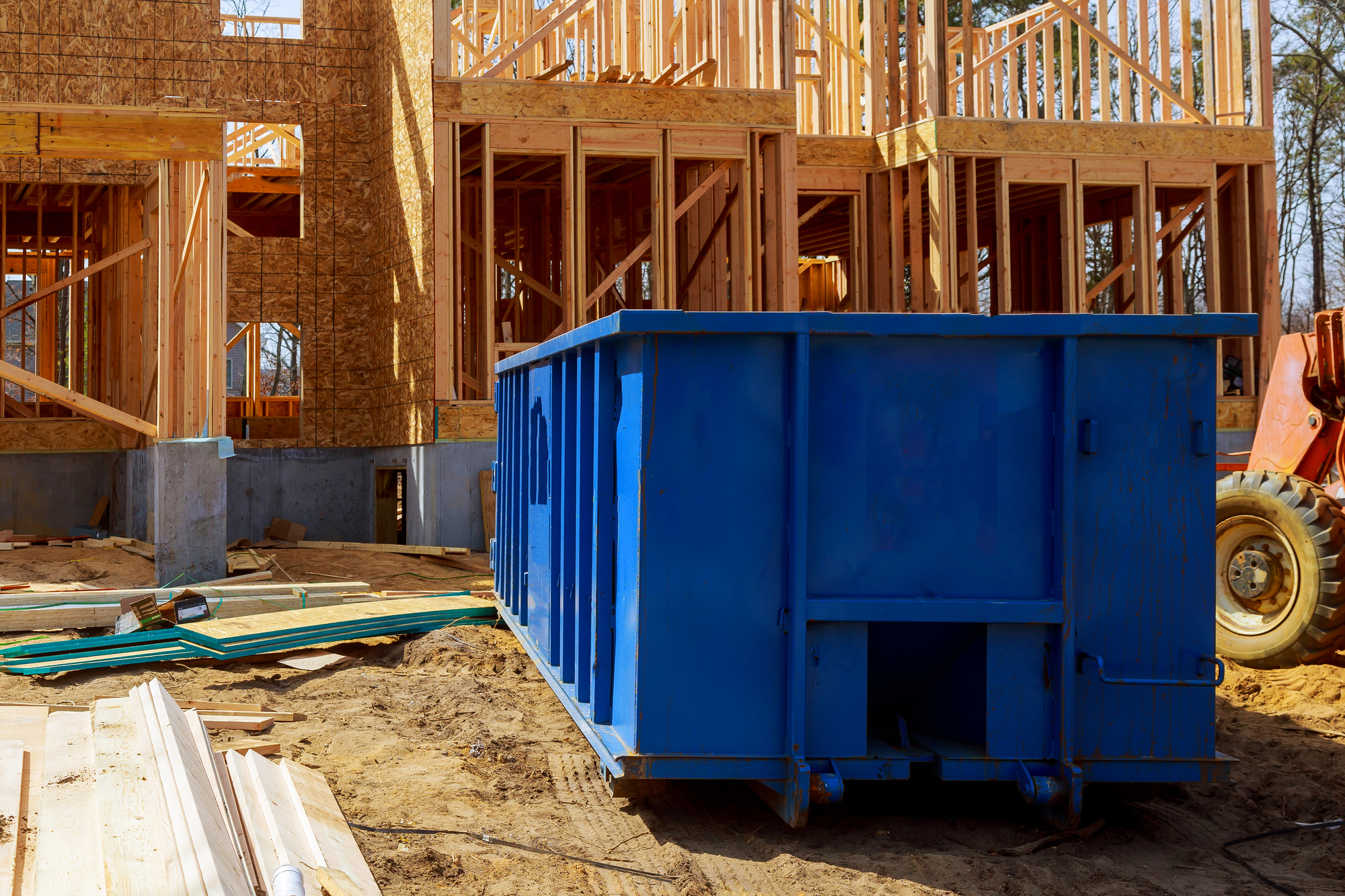 Construction Dumpster Rental Waco TX Contractors Can Trust

Book a construction dumpster rental Waco TX contractors rely on for their short and long-term development projects across the county. Waco and surrounding communities are growing quickly and the need for efficient, durable, reliable container rentals is more pressing than ever. Whether you're in a bind in need of a rental ASAP or are in the early stages of planning a future construction project, we're here to help.

Our heavy-duty roll offs are well equipped to haul away an assortment of construction waste including lumber, drywall, piping, plastic, shingles, tiles, and more. We're confident we have the solution to your construction waste disposal needs, so give us a call or book your rental straight from your job site with our convenient online scheduling system.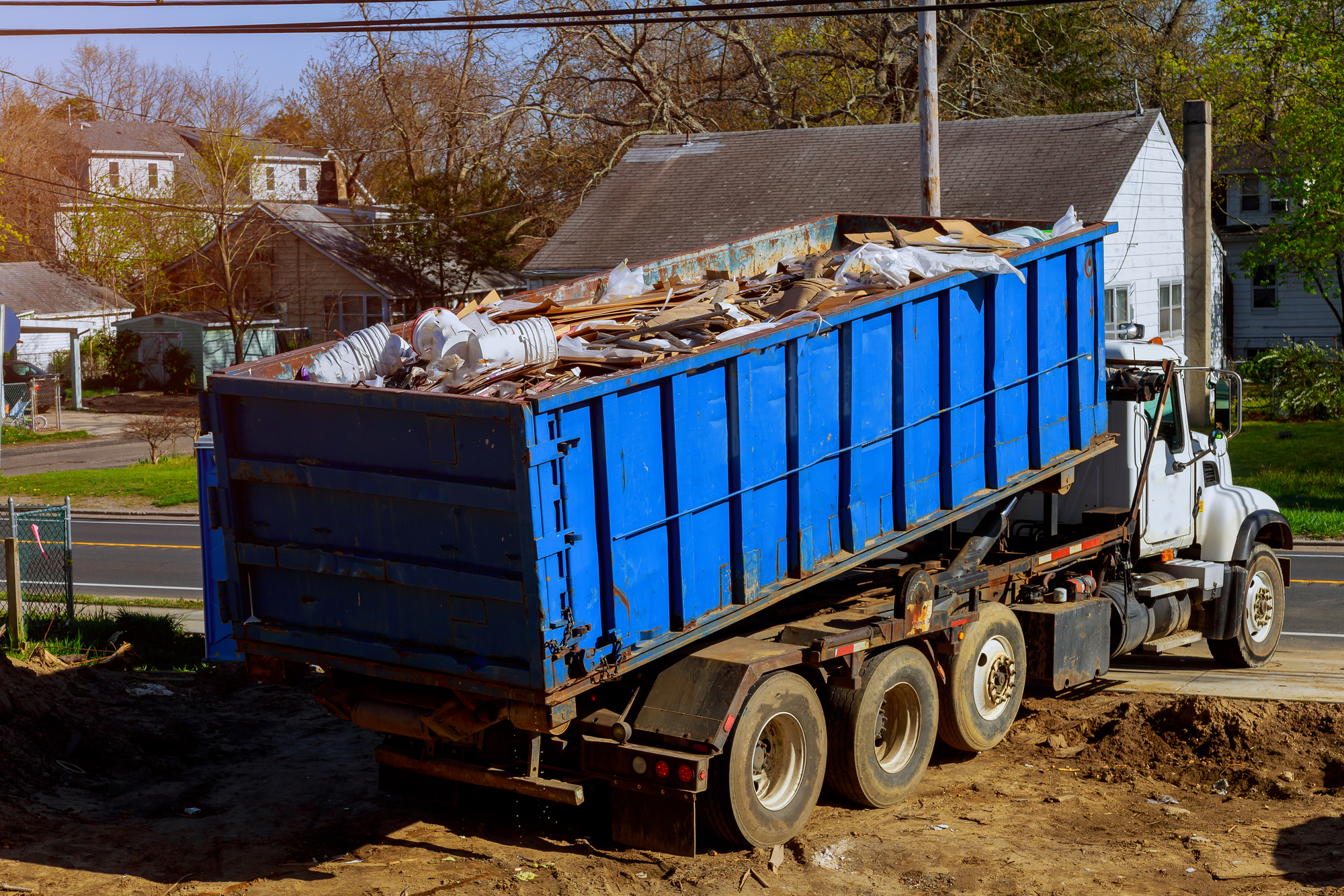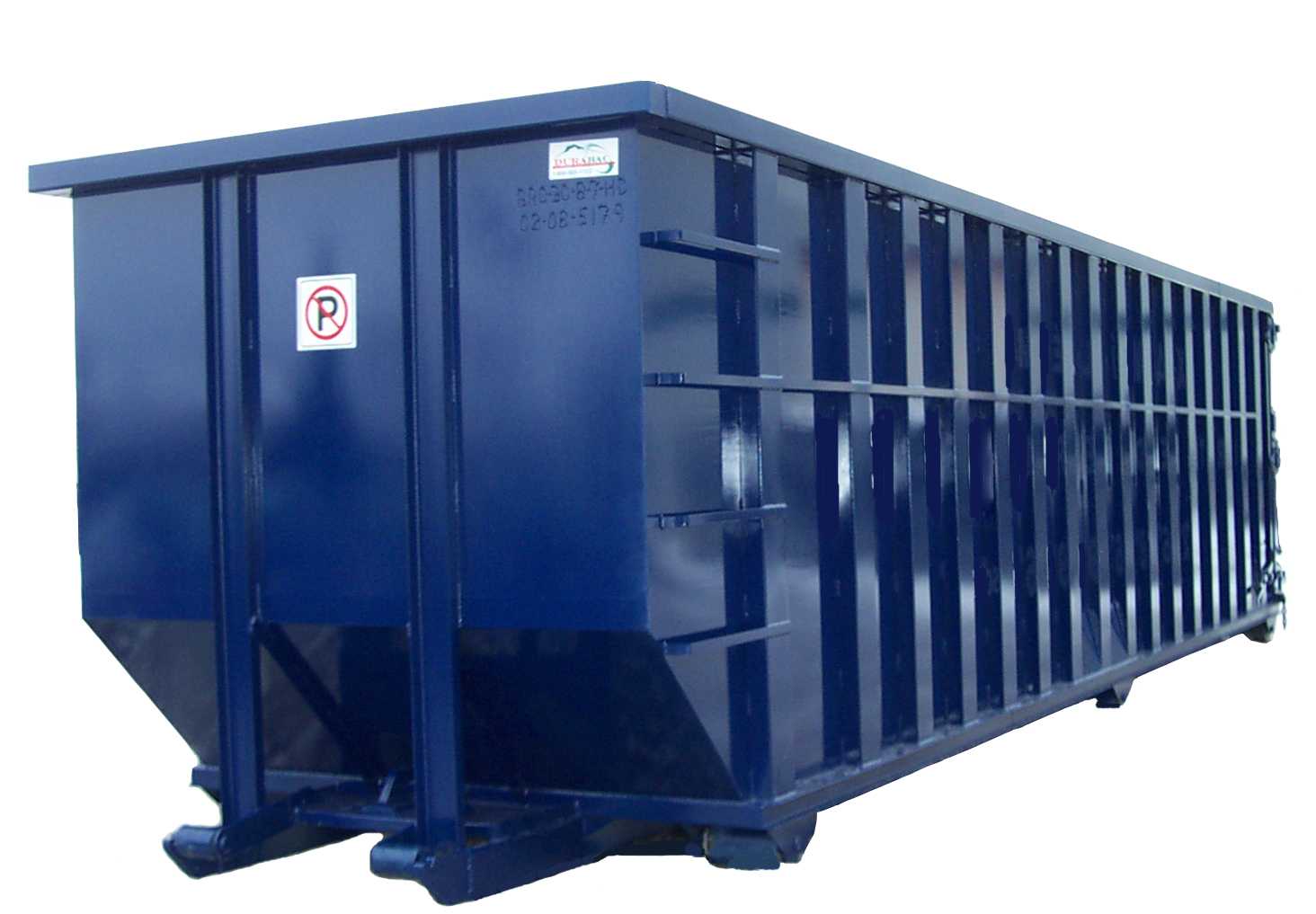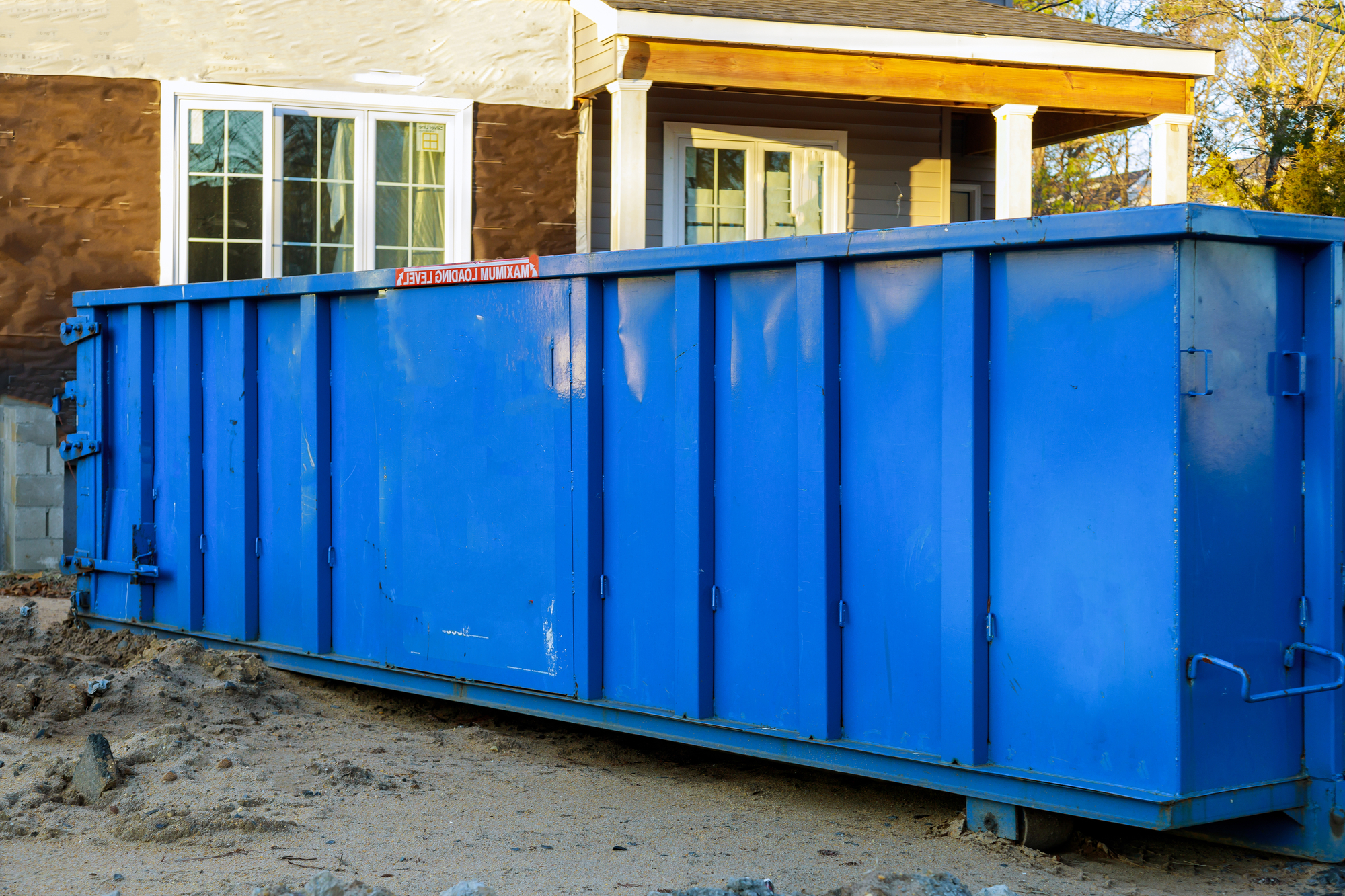 Garbage Dumpster Rental Waco TX Business Owners Love

Reserve the garbage dumpster rental Waco TX business owners and commercial property managers trust to help them get the job done right the first time. Whether you manage a hotel or own your own small business, we're here to help solve your waste management problems so you can focus on the important things. Let us handle the heavy lifting and you can get back to business.
We regularly work with office parks, retail stores, restaurants, apartment complexes, retirement facilities, school districts, daycare centers, churches, residential living dormitories, and other commercial spaces to help keep their space waste-free. We know how important it is to keep spaces waste-free and looking their best to better support employees, customers, guests, clients, and residents. Whether you're interested in short-term or ongoing waste disposal, our experienced and friendly staff is available to walk you through your options and get you on our books today.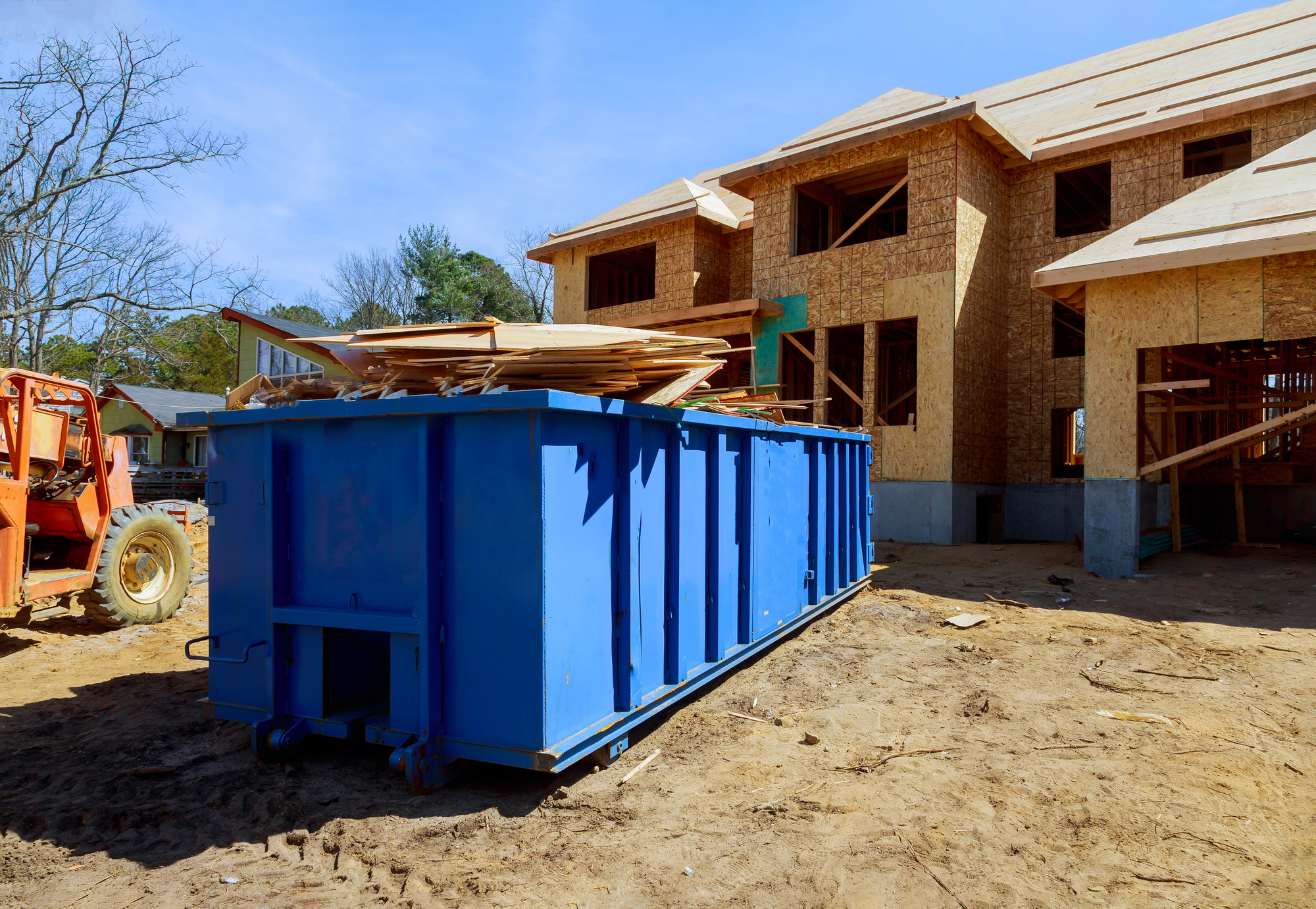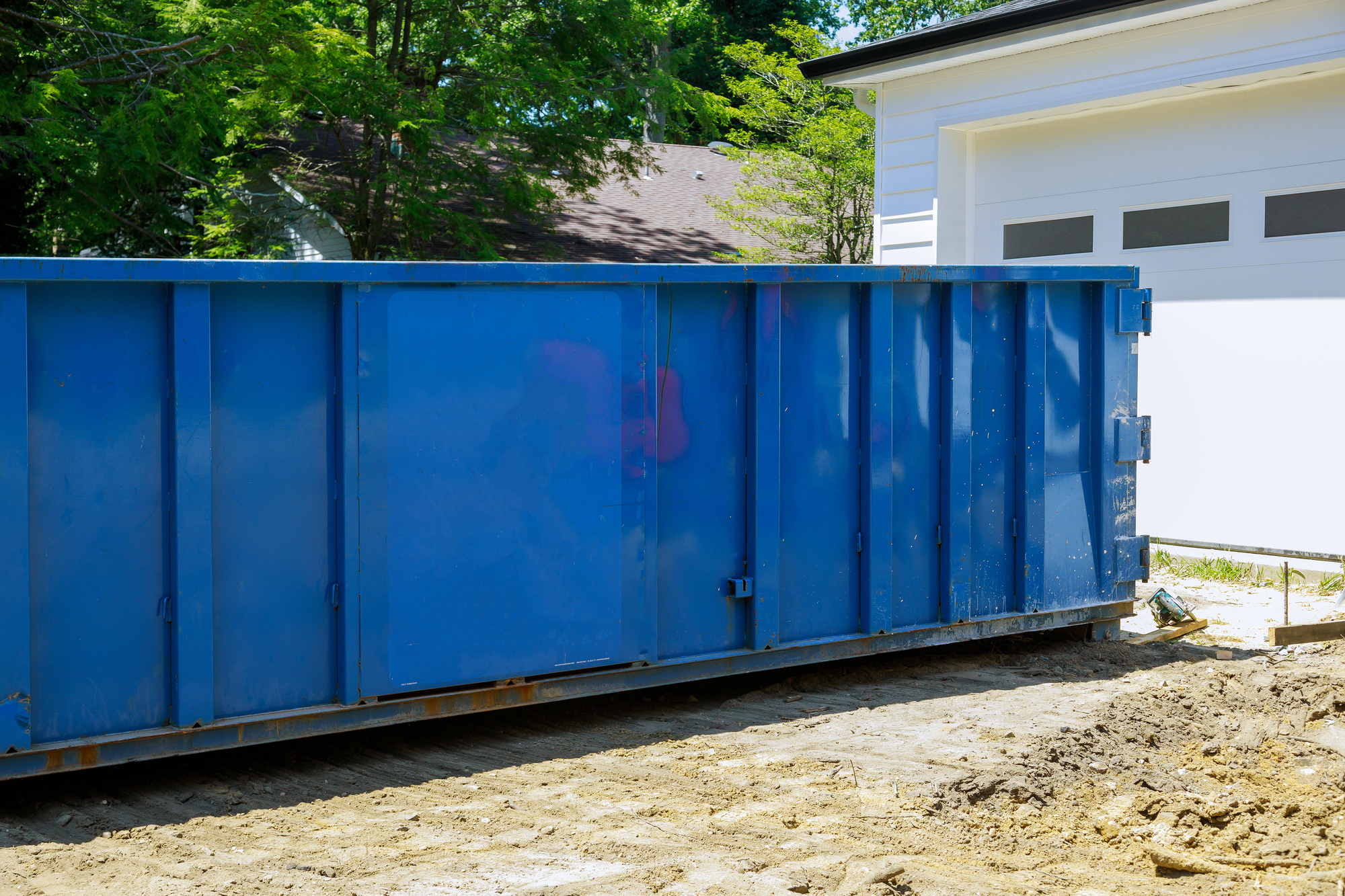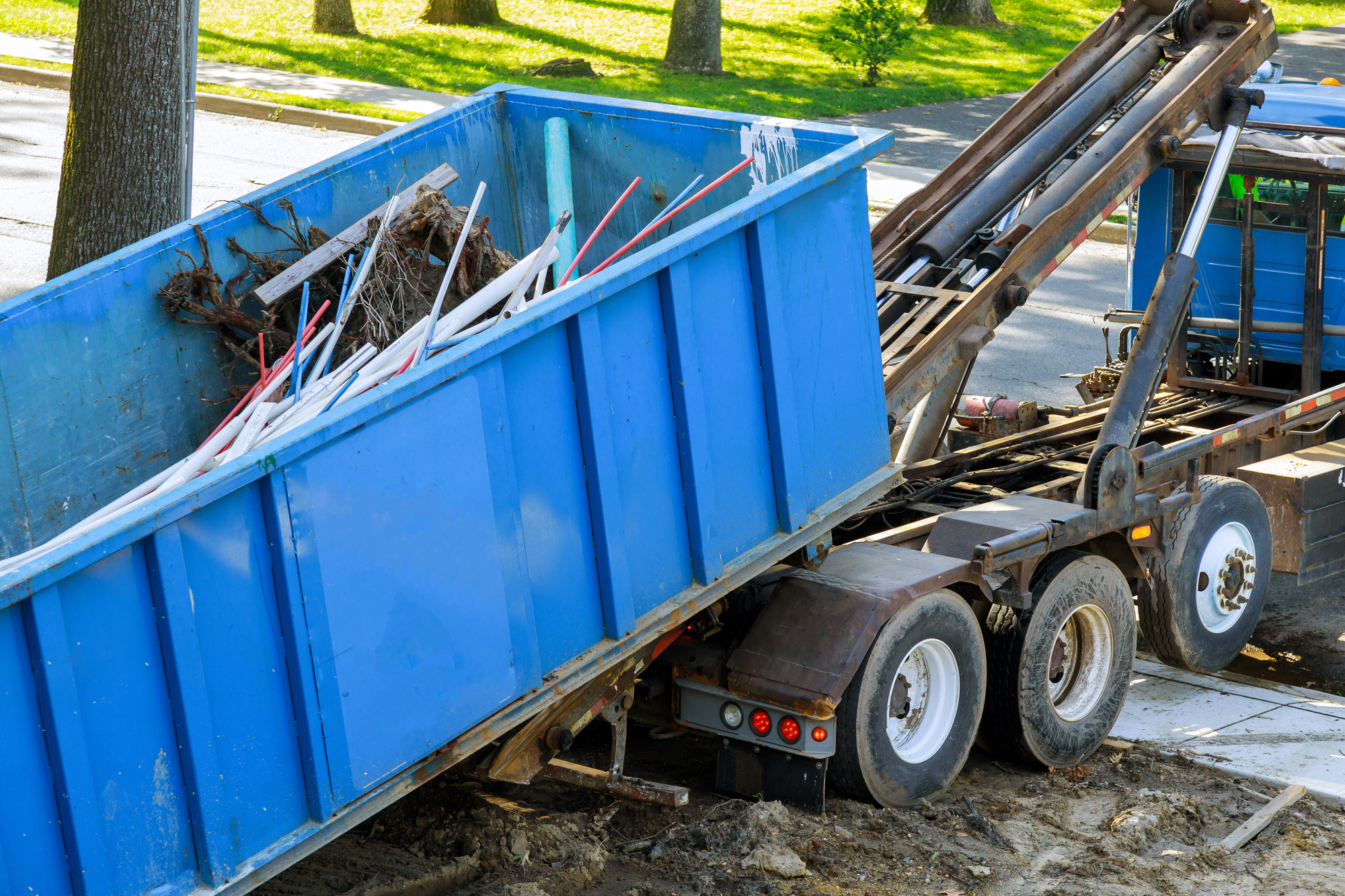 How to Book a Waco Dumpster Rental Today!

Booking a Waco dumpster rental with One and Done is an easy process that anyone can handle. You don't need to be a dumpster expert to book a rental - that's what we're here for! Our customer service representatives are available to assist you throughout your entire dumpster rental process. We're dedicated to making this a simple and straightforward process that can be completed in a matter of minutes anytime, anywhere.

The steps to booking a Waco dumpster rental are simple. First, click the big red "Book Now" button in the upper right-hand corner of our website to view our options. Next, decide which size dumpster is right for your project. If you aren't sure, you can give our team of experts a call and they would be happy to help. Once you've decided on a dumpster, click the red "Book Now" button. This will bring you to a page with all of the specific details on your chosen dumpster including dimensions, rental period, any additional costs, tonnage included, and pricing. When you've reviewed the details click the red "Add to Cart" button to begin the checkout process.

Select your project type and the preferred date of your rental, if available. Once you choose your dumpster rental dates, you will be brought to your cart where you can either continue shopping or click the orange "Checkout" button. After inputting your contact and billing information and then submitting payment details using our secure system, the rental is yours!

We'll send a confirmation email listing all of the details of your rental and one of our team members will be in touch leading up to the day of the rental to confirm a delivery window that works best for your schedule. Your container will be delivered on time and when you're finished we will pick it up and haul it away. It's that simple! When you're ready to rent a dumpster Waco TX can rely on, book online or give us a call at (254) 749-2423 if you'd prefer to speak with one of our staff about your options.


Sizes and Prices of a Waco, TX Dumpster Rental
We offer the most affordable and reliable Waco, TX dumpster rental for all of your waste disposal needs. No matter how big or small your project, our containers are guaranteed to be able to handle the job in an efficient and convenient way. With various dumpster sizes, you have options to ensure you choose the best roll off for your project.

Whatever your project needs are, we're confident we have the perfect selection for you. We offer affordable prices for dumpster rental Waco TX customers can appreciate. Take a look at our affordable and reliable options below and book your rental today!

20 Yard: The smallest size dumpster we offer is a 20 yard container. Standing at 4.5 feet tall, this container is great for loading waste during medium-scaled projects like bathroom renovations, large garage cleanouts, hoarding cleanouts, or small roofing replacements. With a 7-day rental time, our 20 yard dumpster can be rented for a low price of $390 with additional rental days available. If you are looking for a budget dumpster rental Waco TX, we have the bin for you!

25 Yard: Our 25 yard dumpster is great for multi-room renovations and commercial cleanups. Standing at 5.5 feet high, this dumpster makes loading trash easy. With a 7-day rental time and additional rental days available, our 25 yard dumpster can be rented beginning at $450! This is a great option for most commercial jobs and larger residential projects.

30 Yard: Our 30 yard is the large dumpster rental Waco TX contractors rely on for an assortment of construction projects. This Waco, TX dumpster rental can handle any project you throw at it! Great for large construction sites, commercial cleanouts, and full home cleanouts this dumpster is durable and capable of handling the job. Beginning at $500, this dumpster could be yours for a 7-day rental period with additional rental days available and tonnage. Give us a call today at (254) 749-2423 to keep your rental prices low and the quality high!
FAQs About our Dumpster Rental Waco Chooses Repeatedly
If you have questions about the dumpster rental Waco chooses for residential or commercial needs, we have answers! Our customer service representatives are here to help to make your life easier during the rental process. In the meantime, browse our list of frequently asked questions that could be beneficial to you during your roll off rental process. If you have any additional questions, feel free to give us a call at (254) 749-2423.
Q.
What can your dumpsters haul away?
A.
Our dumpster can take just about anything, but there are some rules and regulations we must adhere to. Some examples of items we haul away in our junk dumpster rental Waco include refrigerator disposal, garbage removal, mattress disposal, foreclosure clean-outs, construction waste removal, yard waste removal, trash removal, appliance removal, television disposal & recycling, furniture removal, e-waste disposal, and hot tub disposal. Prohibited items include hazardous materials like motor oil and gasoline, asbestos, medical waste, paints and lacquers, batteries, and tires. If you're unsure where the waste you need to be hauled away falls on the list, give us a call.
Q.
How much does it cost to rent a container?
A.
We know you may be looking for the cheapest dumpster rental Waco TX has to offer, but along with affordable prices, we provide reliable high-quality bins that you can count on with on-time delivery you can trust. Our 20 yard dumpster can be rented at a low price of $390. Our 25 yard dumpster can also be rented at an affordable price of $450. Our largest dumpster size, a 30 yard, can be rented for a great price of $500. All prices include 7 days, 2 tons (4,000 LBS), drop off, pick up, and disposal fees. There is a fee of $75 per additional ton. Taxes, fees, and surcharges are not included in the product page price listing, but if you need a custom quote or have any questions about our prices or policies, feel free to give us a call. Additional rental days can be purchased.
Q.
How does the dumpster rental process work?
A.
Renting a dumpster with One and Done Dumpster Rentals is a quick and easy process. Once you book your dumpster using our online booking system, we will deliver your dumpster ready to go and on time on the date you requested. After you finish filling up the dumpster with your waste, give us a call and we will be there in a timely manner to remove the dumpster and haul off your trash safely!
Providing Roll Off Dumpster Rental Waco TX Customers Rely On to Surrounding Areas
When you're ready to rent a roll off dumpster rental Waco TX can rely on, call the #1 choice for McLennan County residents and surrounding areas. We proudly service the following zip codes with our high quality dumpster bins: 76633, 76638, 76640, 76643, 76655, 76657, 76701, 76704, 76705, 76706, 76707, 76708, 76710, 76711, 76712 and 76798. We are committed to providing efficient and affordable dumpster rentals Waco TX can depend on for residential and commercial projects. Our customers rely on us to get the job done right the first time and it's always our goal to exceed expectations with each and every rental.

We take pride in keeping this community clean and waste-free so tourists can enjoy public spaces and must-see attractions like The Waco Mammoth National Monument, the Dr. Pepper Museum, or the Silos. We do our part in keeping the community clean and enjoyable by offering accessible options for every project. When searching for a dumpster rental near me, choose one that cares.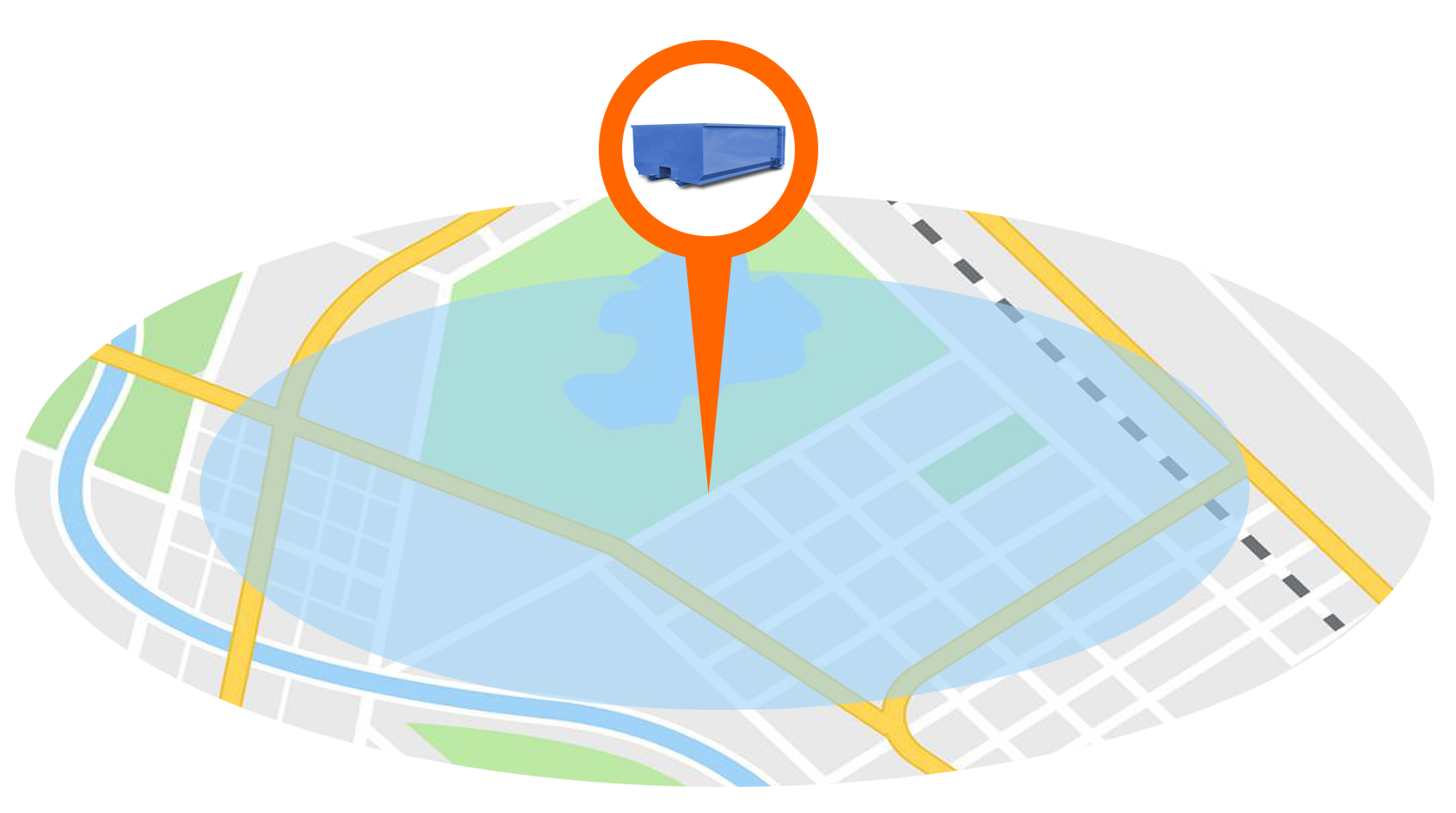 Our roll off services don't just stop at Waco, Texas, we also extend our services to the following areas: Abbott, Aquilla, Axtell, China Spring, Coolidge, Dawson, Elm Mott, Hewitt, Hillsboro, Hubbard, Leroy, Lorena, Malone, McGregor, Marlin, Mart, Mexia, Mount Calm, Otto, Penelope, Prairie Hill, Purdon, Riesel, Ross, West, Woodway and all areas in between. If you don't see your zip code or city listed above, don't worry. Give us a call and let us know where you are located and we'll see if we can make appropriate accommodations for your area.
Book Online Now
Fun Things to Explore in Waco, TX!
Welcome to One and Done Dumpsters, your go-to provider of dumpster rental services in Waco, TX! We're proud to serve this vibrant city, which offers a wide range of activities and attractions for locals and visitors alike. Check out our team's favorite options for sightseeing, shopping, eating, and exploring below.

One of the most iconic landmarks in Waco is the Dr Pepper Museum, which celebrates the history of this beloved soda brand. Another must-see landmark is the Waco Suspension Bridge, which was built in 1870 and offers stunning views of the Brazos River.

Waco is home to several beautiful parks where you can enjoy nature and outdoor activities. Cameron Park is the largest urban park in Texas and features hiking and biking trails, picnic areas, and a disc golf course. Lake Waco Wetlands is another popular spot for birdwatching and nature walks.


Waco's Humble Beginnings and History
Waco has a rich history that dates back to the 1800s. One of the best places to learn about this history is the Texas Ranger Hall of Fame and Museum, which showcases the storied legacy of this elite law enforcement agency. The Waco Mammoth National Monument is another fascinating site where you can see the remains of ancient mammoths and other prehistoric creatures.

Waco has a thriving food scene with a variety of delicious options. For classic Texas BBQ, head to Rudy's Country Store and Bar-B-Q. For Mexican food, try Ninfa's Mexican Restaurant or Taqueria El Crucero. And for upscale dining, check out Cafe Homestead or 1424 Bistro.


The Growing Communities of Waco, Texas
Waco is home to several excellent schools, including Baylor University, one of the top private universities in Texas. For those seeking a faith community, Waco has many churches of various denominations, including St. Paul's Episcopal Church and First United Methodist Church.

At One and Done Dumpsters, we're committed to providing top-quality dumpster rental services to our customers in Waco and the surrounding areas. Whether you're a homeowner, contractor, or business owner, we have the perfect size dumpster for your needs. Our friendly and knowledgeable team is always available to answer any questions you may have and help you choose the right dumpster for your project. So if you're in need of a dumpster rental in Waco, look no further than One and Done Dumpsters. Contact us today to learn more about our services and get a free quote!


We Take Just About Everything
Some examples of the junk we haul away include
Refrigerator Disposal

Garbage Removal

Mattress Disposal

Foreclosure Clean Outs
Construction Waste Removal

Yard Waste Removal

Trash Removal

Appliance Removal
Television Disposal & Recycling

Furniture Removal

E-Waste Disposal

Hot Tub Disposal
Amazing Reviews for our Roll Off Dumpster Waco TX Customers Give 5 Stars!
When looking for a roll off dumpster Waco TX can depend on, look no further than the experienced and friendly team at One and Done Dumpsters. Customer satisfaction is always our top priority and we love making our renters feel at ease during the entire scope of the process.

We take pride in offering the best customer service and affordable dumpster rental prices Waco TX customers can count on. You shouldn't have to break the bank for a dumpster rental. It's time to stop holding back on that project you've been eager to get started on. Let us take care of the dirty work while you accomplish your goals!

We enjoy hearing about positive experiences our customers have had with us and we take pride in customer satisfaction. Get in touch with us today or book your container with our user-friendly online scheduling tool. We want to share a few of our favorite testimonials from pleased customers who chose us for their waste disposal needs: